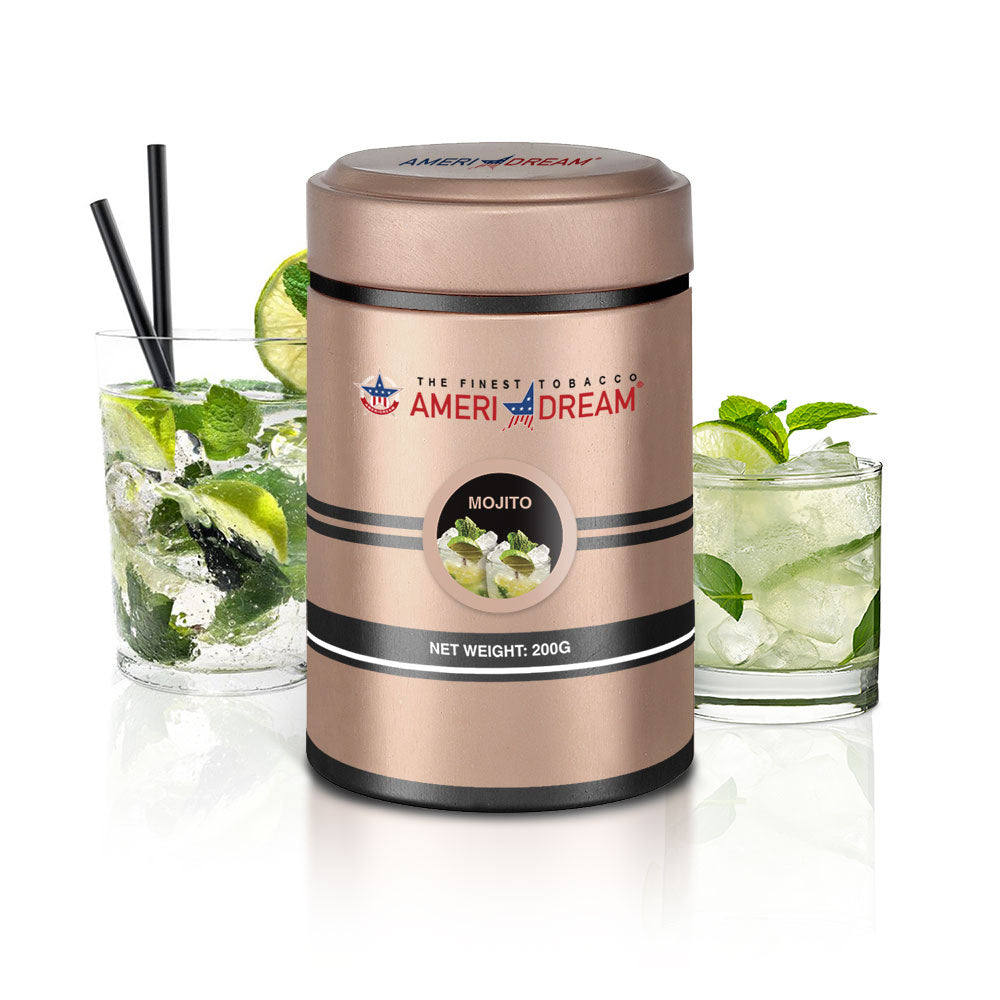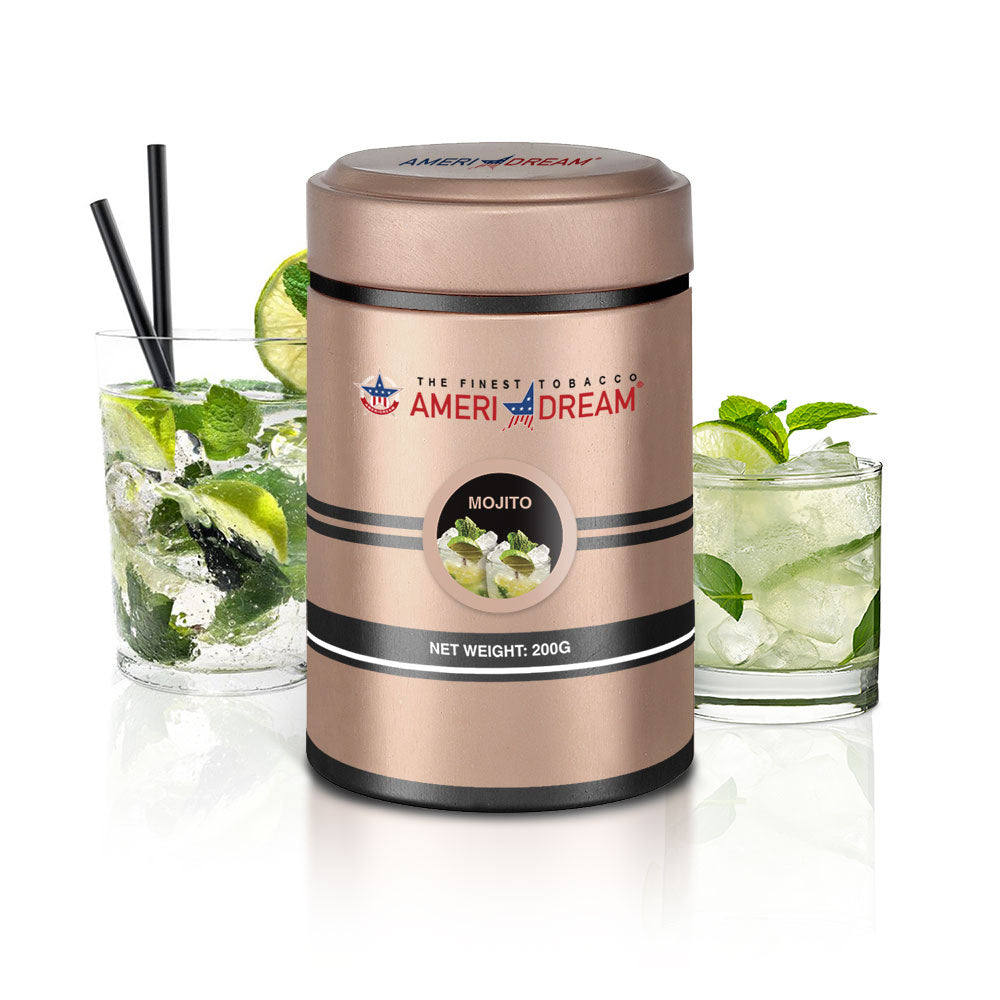 Ameridream Mojito flavored molasses hookah tobacco gives you sweet, tangy limes mixed with cool, brittle mint. You have the same feeling as you sitting and Hawaii beach.
Flavor: MOJITO 
Net Contents : 200g (7 Ounces)
Ingredients: Virginia Tobacco, Molasses, Glycerin, Flavor. Tar 0.0 mg, Nicotine 0.05 mg
200 Grams comes in gold metal can to preserve freshness of tobacco 


Produced under the authority of the trademark owner.

Designed and Prepared in the United States of America from Globally Sourced Ingredients.
Aria Region Inc.   
Camarillo, California, USA
Aria Region Inc. is the only Ameridream tobacco products brand manufacturer and distributor in the world